Learn About us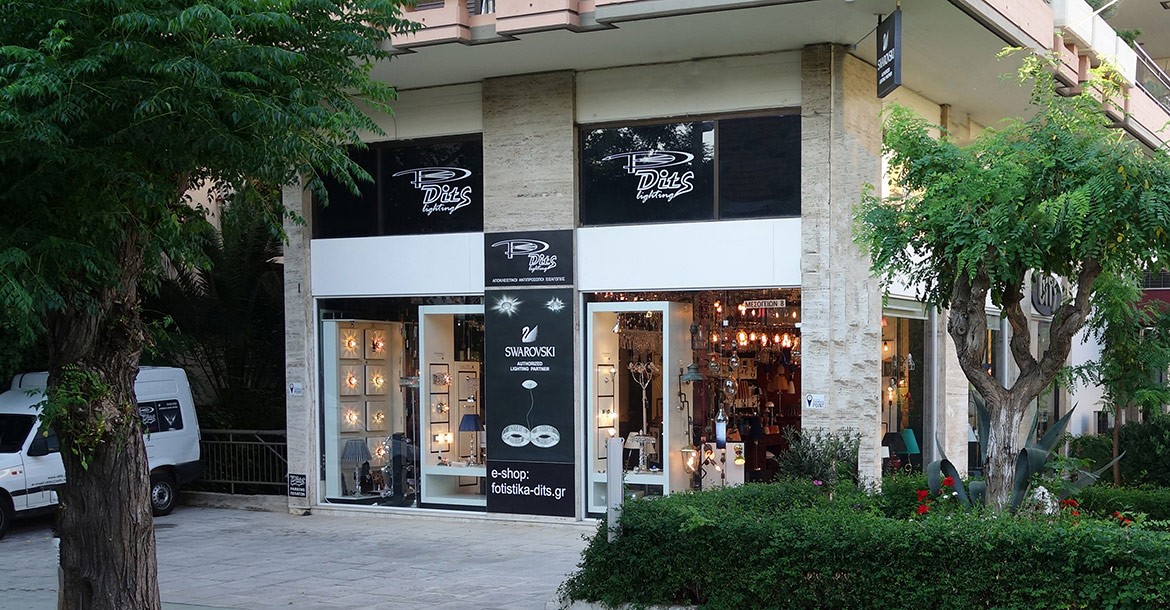 8 Mesogion St.
(142, Kifissias Ave.),
Marousi, P.C.15125,
Athens, Greece,
Tel.: +30 210 8066009,
Fax: +30 210 8062098.
Dits Lighting offers the official Swarovski® Lighting catalogue which combines impressively any architectural element with various light forms. Browse through the playful Downlights, the Crystal Fibre Optics, the Crystal StarLed and the Crystal Panel ranges, and decorate your interior spaces with innovative products that will make your surroundings sparkle.

Dits Lighting is specialised in designing and producing exquisite handmade luminaires incorporating the world-renowned Swarovski® ELEMENTS® Crystal. Our designs represent neoclassical and modern lines that can be specifically tailored according to individual customer request. In our latest designs we have also incorporated cutting-edge LED technology, in close proximity to the latest developments.

Our modern import series focuses on architectural and professional lighting ranging from small and compact aluminium wall fittings to tech-orientated office lighting. Halogen spotlights and wall washers decorate and illuminate your office spaces while keeping consumption to the minimum with our new LED product series. On the traditional lines, we offer products made by solid brass material and Murano glasses that can decorate your country house, as well as exterior lighting in both modern and traditional lines with high protection classification conforming to international standards.

As part of its annual export scheme, Dits Lighting is actively participating in prestigious International Lighting and Interior Design Exhibitions in Europe and the Middle East. Dits Lighting continues to supply its customers, project associates and international network, with professional lighting engineering consultancy services across the globe.